Saturday, February 18, Izumisano Cross-cultural Association
---
Tomomi Akasaka, a graduate student, was invited to speak her research on the current situation of foreign children and the problems they face in Japan.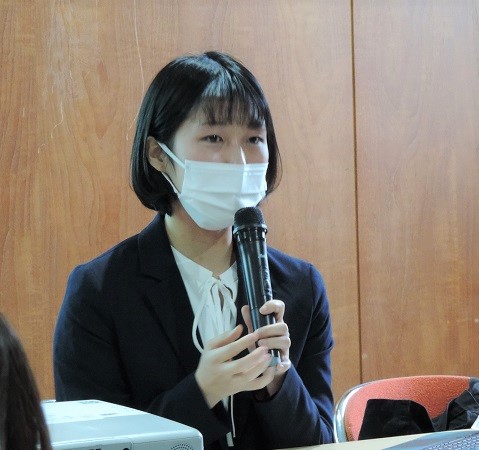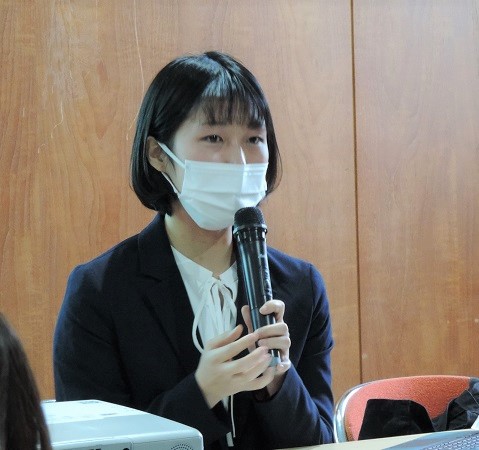 Some Excerpts
What kind of people are Kurds?
The Kurds are the largest ethnic group without a country in the Middle East. They came to Japan around 1990's due to persecution in their homeland, war, and economic reasons. It is said that there are 2,000 to 3,000 Kurdish people mainly in Saitama Prefecture.
They cannot become "refugees" in Japan.
It is considered an unauthorized stay and therefore cannot receive resident status.
Medical Interpreter Problem (Patient/Interpreter)
Accurate translation and knowledge are required.
It can be life threatening.
Education problems
 Children without a native language.
 Children without their mother tongue.
 Foreign children are not eligible for compulsory education.
 Gray zone with disabilities
Participant's Comments
With examples in an easy-to-understand manner, I learned a lot by listening to what foreigners living in Japan are having trouble with. I hope that when I come to Japan, I will not only learn the Japanese way of doing things, but I hope that I can share the good points of my own country in Japan. (K)
I knew that there were many disadvantages for children that lack residence status. When I heard that they cannot participate in club activities, have to change schools, and aren't allowed to go on school trips, I wondered if there was any way for Japanese society to be more accepting of them under the current system. (Anonymous)
"Whether it's a disability or a delay in learning the Japanese language, is not important, what is important, is a place where they can feel safe", I was moved by this. (Anonymous)